After working over a decade in the industry I've picked up a few things that women tend to like and dislike in men. If you're one of those guys out there having trouble getting a girlfriend or snagging a date, then you probably carry at least one of the traits listed below:
Unattractive Male Trait 1: Insecurity
Insecurity encompasses several things: a need to prove oneself, irrational jealousy, or a constant desire to be over-protective. Each one can turn a girl off faster than a wet fart during oral sex.
If you feel the need to wrap your arms around her each time another man looks in her direction, then chances are that you're insecure. If you feel the need to interrogate her for greeting the grocery store clerk, then chances are that you're insecure. If you feel the need to demonstrate how much superior you are to other men around her, then chances are that you're insecure.

So relax. You cannot control everything. Just be in control of yourself.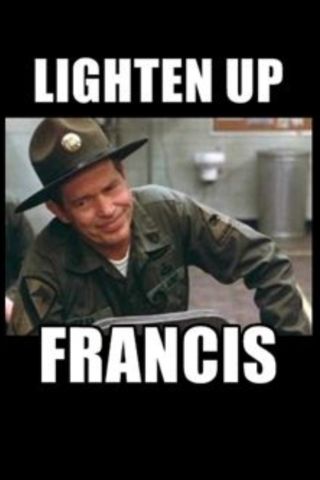 Unattractive Male Trait 2: Boring Personality
Counteract this with a sense of humor. Women love men who make them laugh. A man who can laugh with his friends often looks like a fun person to be around. No one wants to hang around those who are always so serious and uptight.
Unattractive Male Trait 3: Bragging
So you make a lot of money, drive a fancy car, lift more than everyone at the gym, and date supermodels… and you must tell the whole world. Impress them with your wealth, power, and achievements. Guess what? Most people will nod along politely, but they really don't care (unless they're after your money).
The more you brag about how much you have, the more she shakes her head and rolls her eyes in disgust, especially when you're too busy talking about yourself to ask about her. Employ some modesty and use your time to get to know her. If you really are a great catch, have loads of money, a nice house, and a great job, then she can ask about it on her own if she's interested in you. You don't need to bore her ears off with your boasting. Just remember: bragging is another way for men to conceal their boring personalities and insecurities.
Unattractive Male Trait 4: Not Taking Care of Oneself
Women like men who smell good and take care of themselves. If you resemble an obese slob who never uses deodorant and wears tattered clothes, then you're probably not going to find a date.
"But, but... What about my awesome personality?" you say.
What about it? Do you think that beautiful woman who spends all that time putting on makeup, doing her hair, getting her nails done, and applying lotion all over her skin so it's silky smooth wants a man who doesn't give a shit about his appearance and hygiene? You don't have to be a Calvin Klein underwear model, but it doesn't hurt to exercise and maintain proper hygiene.
The same applies for your household habits. Nothing screams "disgusting" to a woman than a man who leaves his dirty socks, underwear, and dinner plates scattered about his living quarters. Clean up after yourself, because you're not going to attract any women if you dwell in a pig sty.
Unattractive Male Trait 5: Lack of Proper Etiquette
You don't need to show up on a white horse dressed as a knight, but acting as a gentleman won't hurt once in a while. Open the door for her when you're out on a date. If she's carrying something heavy, offer to carry it in her stead. Don't let her walk back to her car alone through that dark alley.

Women like to feel safe and respected, not ditched and neglected.
Unattractive Male Trait 6: No Ambition
Most women are attracted to men who have a passion in life about goals, ideas, and things to achieve. These things can center around hobbies, activities, your job, or projects at home. Either way, you should be a constant work in progress.

Women find men who have no drive or motivation to be repulsive. So for those of you who are unemployed and sitting at your parents' house playing video games all day, you might want to get up off your ass and do something productive. Otherwise, you'd better get used to watching porn the rest of your life.
Unattractive Male Trait 7: The Ungenuine Nice Guy

You're only nice to that girl because you want her. You sacrifice your self-worth in order to please her. You buy her gifts and attend to her every need. Yet, whenever she dates another man instead of you, you become furious and spiteful.

The kindness of the Ungenuine Nice Guy is conditional, extending only to the object of his desire at that current moment. This trait is not only unattractive to most women, but it puts them on their guard. Moreover, this is a very unhealthy approach to dating because it involves placing your happiness in someone else.

It's great to be nice as long as it's authentic and you don't act like a doormat in the process.